Glenelg Country School
A Top-Rated Private College Preparatory School in Howard County.
Taking STEM to the Next Level
While STEM represents science, technology, engineering, and math, the GCS STEAM program incorporates humanities, language arts, dance, drama, music, visual arts, design and new media to inspire and empower students to design solutions to challenges in our community. STEAM investigates the same concepts as STEM, but does this through inquiry and problem-based learning methods used in the creative process.
We strive to cultivate graduates that are able to apply rigorous content within science, technology, engineering, arts, and mathematics disciplines to answer complex questions, investigate global issues, and develop solutions for real-world problems. Students engage in inquiry, interpret data, communicate their findings, and work as a team. Our STEAM program consists of project-based experiences across all disciplines.
As a college preparatory school, our mission is to engage our students in learning opportunities that shape their minds for higher education.
---
Acceptance to Over 150 Colleges Across the Country
The Class of 2022, made up of 77 students, achieved a 3.89 GPA average and was accepted to over 150 schools across the country. Congratulations to this outstanding class of Dragons.

---
Academic excellence, driven by experiential learning and an integrative approach to education.
As an independent college preparatory school, Glenelg Country School has the freedom to develop curricula that provides well-rounded experiences to our students. This gives us the ability to educate the whole child, encouraging intellectual curiosity, compassion for others, and a strong ethical core.
We are proud of the diverse nature of our school, composed of children from a variety of backgrounds and accentuated by international students from around the globe. This fosters a natural world view to their education and interaction with their peers, helping to break down barriers and open minds.
Our students learn foreign languages, study planets in the observatory, excel on the fields of sport, perform at least 95 hours of community service, and entertain on the stage. Self-expression is always encouraged, and students gain confidence by seeing the rewards of just being themselves.
It is no surprise to us that 100 percent of our kids go off to college. This is a natural extension of a child raised by a community, who is taught to believe in their abilities, has strong intellectual discipline, and strives for academic distinction.
Middle School

Upper School

College Counseling

Visiting Campus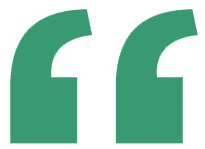 Humanities and the faculty here challenged me to think deeper about issues affecting our world. —Anna Gifty Opku-Agyeman '14

GCS prepared me for a rigorous curriculum in college and medical school as well as a demanding yet fulfilling career as a physician. —Matthew Woodford '00

As a GCS student, I have developed a spectacular work ethic due to the school's challenging courses and inspiring faculty. —Josef M. '22
Learn More About Our School Community
Complete this short form to receive additional information about Glenelg Country School. If you have any questions, just let us know, and a member from our Admissions team will be in touch.
"*" indicates required fields