Glenelg Country School
A Top-Rated Private College Preparatory School in Howard County.
Rigorous Academics, Caring Faculty, Stunning Campus
Our beautiful, 90-acre campus in Ellicott City, just 30 minutes from Fort Meade and Anne Arundel County, plays an important role in a Glenelg education. Encompassing woods, open-meadow wetland, and both historic and state-of-the-art facilities, students at Glenelg experience an education like no other.
Supporting classroom instruction, our natural resources are used to inspire and enrich learning opportunities for every student. Children as young as age two explore our campus, taking "field trips" regularly to walk through the woods, explore the ecosystem of our open-meadow wetland habitat, and star-gaze using our state-of-the-art observatory. Wherever you look, you'll see beauty, from the landscape of our grounds to the architecture of our facilities.
As a college preparatory school, our mission is to engage our students in learning opportunities that shape their minds for higher education.
A rigorous, stimulating curriculum built around a variety of courses in the humanities and STEAM keeps students motivated as they work toward their collegiate goals, while athletics, theatre, community service, and other extracurricular activities foster personal growth and development.
---
Acceptance to Over 150 Colleges Across the Country
The Class of 2022, made up of 77 students, achieved a 3.89 GPA average and was accepted to over 150 schools across the country. Congratulations to this outstanding class of Dragons.

---
Experiential learning, from Pre-K through Grade 12.
At Glenelg Country School, we are proud to instill a lifelong love of learning in all of our students, from the very earliest stages of development, through the adolescent, pre-teen, and young adult years.
Learn more about the different academic programs available to your child at GCS.
Nursery and Preschool

Lower School

Middle School

Upper School

College Counseling

Visiting Campus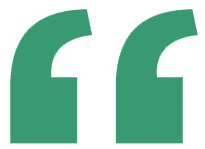 Humanities and the faculty here challenged me to think deeper about issues affecting our world. —Anna Gifty Opku-Agyeman '14

GCS prepared me for a rigorous curriculum in college and medical school as well as a demanding yet fulfilling career as a physician. —Matthew Woodford '00
Learn More About Our School Community
Complete this short form to receive additional information about Glenelg Country School. If you have any questions, just let us know, and a member from our Admissions team will be in touch.
"*" indicates required fields